David Collins
Managing Director
Corona del Mar, California
David Collins has more than 35 years' experience in seniors residential and healthcare including assisted living, memory care, and age restricted 55+ active adult communities such as CCRCs. He is CEO and Managing Partner of Active Living International, a specialized advisory group providing strategic solutions for an ageing planet. In 1980 David and two partners founded, American Retirement Villas (ARV), at one time the largest assisted living company in the United States. As President of ARV Capital, David led the company's listing on Nasdaq (SRS) in 1995. The ARV Assisted Living communities are now part of Atria Senior Living.
From 2003 David worked in Europe where he served as President and Board Member of Sensara Benalmadena S.L., Spain's first residential community designed exclusively for people over the age of fifty-five. The London Daily Telegraph called Sensara "…the best retirement development in Europe."
David has addressed audiences worldwide on the ageing of societies and the problems related to changes in tradition and culture as societies age in place. He has been actively involved in major senior living developments in China, Brazil, Spain, Portugal and Mexico, advising on acquisitions and feasibility studies. He has extensive experience in sales, marketing and the development of communities for retirees and the elderly.
David serves on public and private boards including DABVSA, a home healthcare company in Mexico City and URBANIA an international real estate development firm in Malaga, Spain.
Read More
---

Marco Alvarez
Managing Director, Latin America
Mexico City, Mexico

Marco Alvarez is Latin America Managing Partner of Active Living International responsible for all aspects of the firm's strategy, team and operations in South and Central America. Marco has 10 years of entrepreneurial and C Level experience in the nascent seniors housing and services industry in Latin America. He has also carried out senior living and healthcare assignments in Europe and the United States. He is CEO and operator of adult day centers, home healthcare agencies and an institute dedicated to developing professional caregivers in Mexico City. Marco is founder and board member of the Mexican Seniors Housing, Adult Day Centers and Services Association as well as a board member and chair of the international chapter of the National Adult Day Services Association in the United States.
He holds a joint M.S. in Finance from Harvard, Instituto de Estudios Bursatiles de Madrid, IEB and Universidad Anahuac, Mexico City and a specialty degree in Gerontology from Universidad La Salle in Mexico City. Marco is fluent in Spanish, English and French.
Read More
---

Richard Keeling
Managing Director, Europe
London, UK
Since the late 1970s Richard Keeling has specialized in the healthcare market providing consultancy advice throughout the United Kingdom and in Europe. His work has been focused in advising healthcare operators, investors and funders in primary care, secondary and acute care, skilled nursing and continuing care retirement communities (CCRCs).
Following his career with Colliers International and Aviso Consulting, Richard has become Active Living International's Managing Partner for Europe. He has represented or advised many of the leading healthcare operators in the U.K. and Europe on mergers and acquisitions, re-structuring, expanding portfolios and in related advisory roles.
He has been a member of the well-known Harley Street Advisory Group formed to promote the world renowned Harley Street Medical Precinct in London.
Richard's expertise in CCRCs has included design, layout, structuring, sales and marketing. His career assignments have included substantial work in Portugal, the USA and China.
Read More
---

Scott Eckstein
Managing Director, Development, Operations & Training
Los Angeles, California

Scott Eckstein has 20 years of diverse analysis, development and operations experience in senior housing and healthcare. He is a Partner at Active Living International, and a Clinical Assistant Professor and Senior Living Executive in Residence at Washington State University where his responsibilities include teaching and developing curriculum for undergraduate, graduate, and professional certificate programs in the Carson School of Business. His senior living experience began in the very early days of senior housing in project management for ARV Assisted Living.
Promoting the creation of purpose-built environments for senior lifestyles Scott has specialized in the operation of a unique range of social and residential alternatives for the ageing population worldwide.
Scott was also the Director of Business Development at WellAWARE Systems (now part of Healthsense) and has held executive management positions at Aegis Living, Sunrise Senior Living, ARV Assisted Living (now Atria) and Brookdale Senior Living.  He has been directly involved in projects in The Americas, Europe and Asia and specializes in providing strategic analysis, development and operations advisory solutions.
Read More
---
Paula Hertel
Director, Operations
San Francisco, CA

Paula Hertel has spent 30 years focusing on improving service delivery systems for the elderly while in executive management positions with consulting projects throughout the United States. She has in-depth experience and a proven track record in senior housing and assisted living operations, staff training, regulatory compliance and new program development. Paula was most recently Chief Operating Officer of AgeSong Senior Communities, a San Francisco, California operator of senior housing where she oversaw operations, marketing and new building development.
Previously, Paula served as Vice President of Operations and Marketing for Elder Care Alliance where she participated in all phases of feasibility, development, and operations for its assisted living, dementia, and multilevel long-term care communities in the San Francisco Bay Area. She also worked for ARV Assisted Living for 11 years in various capacities, including serving as Vice President of Operations and Strategic Planning.
Paula is involved in innovative research studying the benefits of equine guided workshops for people affected by dementia through a nonprofit, Connected Horse, she co-founded with Nancy Schier Anzelmo.
Read More
---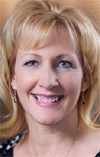 Nancy Schier Anzelmo
Director, Memory Care Programming
San Francisco, CA
Nancy Schier Anzelmo, a widely known and highly regarded gerontologist, has been involved for more than 25 years in the field of senior housing and long-term care. Nancy has expertise in the creation and implementation of communities for persons with dementias within assisted living settings. She has worked in various roles within the long-term care continuum including residential care, assisted living, rehabilitation and adult day care programs. Nancy has experience in research recognition and the development of dementia care communities. Her work has earned acclaim and recognition as a speaker. She is the recipient of achievement awards with the Alzheimer's Association.
As a current board member of the statewide California Assisted Living Association (CALA), Nancy is the co-chair of the education committee and works diligently to improve the education of providers caring for older adults. She is also a board member of the California Coalition for Person-Centered Care, the Del Oro Caregivers Resource Center and an active supporter of the California Alzheimer's Association.
Read More
---

Malcolm Allan
Dip TP, MSc, FRSA, AoU
Director, Place and Brand
London, UK
Malcolm Allan advises clients around the globe on place-making and place-branding. He has significant experience advising on strategies to create the identity and the brand for seniors living. Malcolm has been active in both the public and the private sectors in the UK and internationally on development planning projects. Malcolm led the Active Living International team working with Perkins Eastman Architects and AECOM establishing place-making and place-branding for a very large senior living community in Wuhan, China. The project, completed in 2012 was the first seniors development of its type in China.
Malcom is a qualified town planner and urban designer and has worked in the field for more than forty years. He has an Honors Diploma in Town Planning from the Architecture and Planning Faculty of the Glasgow School of Art and a Masters Degree in Regional and Urban Development Economics from the University of Reading, United Kingdom. Malcolm co-founded the world's first dedicated place-brand agency, Placebrands, in 2002 and subsequently founded Placematters in 2012, providing specialist advice on place-making and place-brand strategies.
Read More
---

Casey Moore
Director, Finance
Boston, Massachusetts
Casey Moore is a managing director of agency finance at Lancaster Pollard, a national investment banking and financial services firm based in Columbus, Ohio. Lancaster Pollard specializes in providing capital funding to the senior living and health care sectors.
In addition to underwriting tax-exempt bond offerings, Lancaster Pollard provides a complete range of funding alternatives through its HUD-FHA/GNMA/FNMA/USDA approved, mortgage lender subsidiary. It can also provide bridge-to-agency lending, private equity, balance sheet lending and M&A services. Mr. Moore is responsible for driving agency opportunities through a dedicated effort with Lancaster Pollard's regional banking staff.
Mr. Moore has previously served as a director at Berkeley Point Capital LLC. He has also experience working at Prudential Mortgage Capital Company as a principal, as well as Red Capital as a senior managing director.
Mr. Moore earned his Bachelor of Arts degree from the University of North Texas in biology. He received his master's degree in business administration from Boston College. Mr. Moore will be based out of the firm's Columbus office.
---