Initially engaged by a local developer in Benalmadena, Spain, Active Living International was retained to advise the developer on every aspect of a community for Active Adults over the age of 55 and residents in the need of assisted living services.
The project was initiated with a feasibility study conducted by our firm to determine the concept to be offered.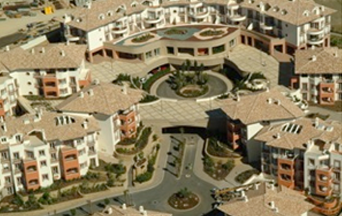 As a result we:
•    Advised the developer to embark on a branding program that would attract buyers from the local market (including Spanish citizens and expatriates living in Spain) from Northern Europe and the United Kingdom.
•    Analyzed the competition on a SWOT basis.
•    Assisted the developer in clearing the city regulations and establishing a new section in the building codes for Andalusia, which came to be known as the "Derecho de Occupado."
•    Helped establish a change in the regulation allowing a marketing program to be undertaken to sell the concept of the right to occupy for the proposed resident.
A marketing and sales platform was established using the brand Sensara, promoted throughout Europe and the United Kingdom and customized with focus groups and in depth research on many fronts including, but not limited to:
•    site selection
•    design development,
•    pro forma financial analysis
•    sales and marketing
•    operations planning
•    recruiting
A sales program was established for pre-opening sales so that the buyer's deposit was ensured and the funds could be used for the development. By the time the community received a certificate of occupancy more than 50% of the units had been sold and each buyer was able to use the deposit and the assessed value of the property to obtain a mortgage.
At the end of the assignment 60% of the units had been sold, the community received architectural and design awards in the United States, England and Spain and the London Daily Telegraph called the community "the best retirement development in Europe".
"Active Living International developed our strategy to open a 55 plus retirement community on the Costa del Sol in Spain. Their knowledge of the senior living industry is impressive, their hands-on approach was key for the successful development of the project."
Tomas Gasset, Partner, Urbania International, Benalmadena, Spain