Malcolm Allan spent the first 15 years of his career working in central and local government in the UK rising to the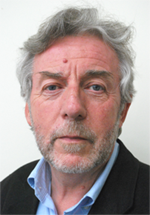 level of Assistant Director of Development for a strategically important London Borough (Hammersmith & Fulham) before entering the private sector as a member of a special advisory team to the central government minister, Kenneth Clark, responsible for inner city regeneration.
Over the last 25 years Malcolm has headed up a number of innovations as the CEO of Training and Enterprise Councils in the UK, setting up a major inward investment agency in south east England before creating the world's first dedicated specialist place brand strategy agency—Placebrands, in 2002.
In 2007 Malcolm joined Locum Destination Consulting to lead its work on destination brand strategy and in 2009 was appointed to manage the International Development Solutions Team of Colliers International.
Based in London, Malcolm provided place-making and place-branding advice to developers and governments on projects around the globe, including:
•    The development of a golf resort in St Petersburg, Russia
•    The development of a mixed use business and higher education facility in St Petersburg
•    A Ski resort near Almaty, Kazakhstan
•    The headquarters of Far Eastern Telecom in Taipei, Taiwan
•    An ecotourism complex in Malaysia and Singapore
•    A tourism attraction at the Petronas Twin Towers in Kuala Lumpur
•    A seniors active living development in Wuhan, China
•    Sports related town centre development and brand strategies for London's major sports locations – Wembley and Twickenham.
•    A city and downtown brand strategy for Mississauga in Ontario in Canada
•    A brand development strategy for the London Bridge area in Central London UK
•    A brand proposition for the Wild Atlantic Way on Ireland's west coast, the world's longest tourist driving route
•    A brand and marketing strategy for the Cork City region in Southwest Ireland
•    A retail centre revival strategy in Bratislava, Slovakia.
Malcolm lectures regularly around the world and has recently been a keynote speaker at the 5th Destination Branding and Marketing Conference in Macau and the keynote speaker at a seminar on city branding in Hong Kong in December 2012 organised by the Urban Land Institute. He regularly blogs on place-branding for The Place Brand Observer and for City Nation Place.
With others Malcolm is currently organising a webinar-based continuing professional development programme for practitioners in the field of place-branding.
Born in Scotland, Malcolm has resided in England for many years. He is a qualified town planner and development economist. In 2013 he was appointed as an Academician of the UK Academy of Urbanism and is a long-time Fellow of the UK's Royal Society of Arts and Manufactures. He is also a founder of the Medinge (Sweden) think tank on "Brands with a Conscience", a member of the Advisory Board of City Nation Place and a member of their judging panel for the annual awards for best practice in place-branding.