50+ Active Adult Housing for Grupo Vasco, Queretaro, Mexico
Grupo Vasco engaged Active Living International to determine the viability of an exclusive fifty-plus (50+) destination lifestyle housing product with appropriate amenities and infrastructure in Querétaro, Mexico. The client's intent was to develop a project targeting North American 50+ home buyers.
Our study indicated that more than 80% of resort destination buyers enjoyed living with peers and were the most likely cohort to have the interest and ability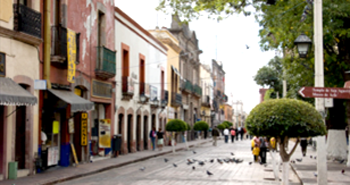 to purchase high quality, well-located retirement residences in Mexico.
Active Living International's objective examination of the market for the lifestyle of active adult housing was to determine if it had the potential for development.
Our research for the market highlighted problems to be dealt with in selling to the Canadian and American vacation home buyer and the local Mexican retiree. The feasibility study determined that competition for awareness and recognition of the project would be very strong, particularly from the neighboring community known worldwide as San Miguel de Allende. Active Living International advised that the time and place for the project would not achieve the success level desired by the client and therefore the project would not be viable.